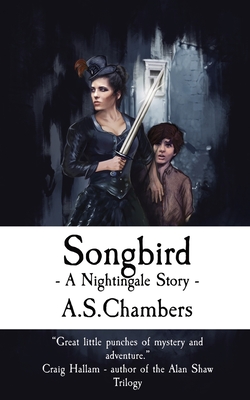 $11.99

NOT IN STOCK - Usually arrives in 7 - 14 business days
(Non-returnable)
Description
---
Follow a young Nightingale through the late Victorian era as she escapes from abject poverty to become the ruler of the secretive vampire society known to its members as the Children of Cain.
She travels from begging on the streets to a life of servitude under a sadistic parish priest before being liberated under the light of the moon by the vampire king, Doulos. With her new father, she travels to the Wild West in search of her older sibling, only to be cast into a tale of tragedy and bloodshed.
Songbird - A Nightingale Story is set in the same universe as the Sam Spallucci series and is penned by Lancaster's master of the macabre, A.S.Chambers.