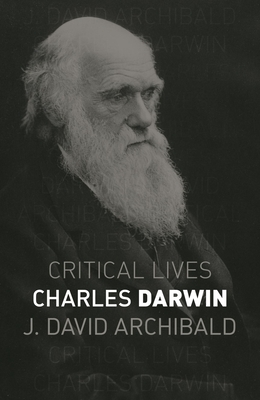 Description
---
A fresh account of Charles Darwin's rich personal and professional lives, well beyond On the Origin of Species.
 
In 1859 Charles Darwin published On the Origin of Species. With this bedrock of biology books, Darwin carved a new origin-story for all life: evolution rather than creation. But this single book is not the whole story. In this new biography, J. David Archibald describes and analyzes Darwin's prodigious body of work and complex relationships with colleagues, as well as his equally productive home life—he lived with his wife and seven surviving children in the bustling environs of Down House, south of London. There, among his family and friends, Darwin continued to experiment and write many more books on orchids, sex, emotions, and earthworms until his death in 1882, when he was honored with burial at Westminster Abbey. This is a fresh, up-to-date account of the life and work of a most remarkable man.
About the Author
---
J. David Archibald served on the faculty of Yale University and is professor emeritus of biology at San Diego State University. He is the author or coeditor of many books, including Charles Darwin: A Reference Guide to His Life and Works.
Praise For…
---
"A readable overview on the life of Charles Darwin."
— Birdbooker Report

"Archibald's book on Darwin, skillfully narrated and full of useful information, is a worthy addition to student courses and research or personal libraries. Though the book lacks a timeline and index, it's easy to navigate, divided into 11 manageable chapters."
— Leonardo

"This concise biography of Charles Darwin narrates the major events in the great naturalist's life. . . . Archibald focuses on Darwin's strenuous effort as he worked on his evolution book and the influential role Alfred Russel Wallace played in prompting Darwin to publish his ideas on the subject. Archibald also discusses Darwin's health problems, such as heart palpitations, nervous exhaustion, and digestive difficulties without indulging in speculation about possible psychological causes of these afflictions as some authors have done. . . . . The text is well documented and includes excellent illustrations. . . . Highly recommended."
— Choice

"Don't let the slender stature of this book fool you. This is a powerful and authoritative guide to the complex and often misrepresented life and work of Charles Darwin. Archibald has mastered the sources and takes his readers on an extraordinary journey."
— John van Wyhe, director of "Darwin Online"