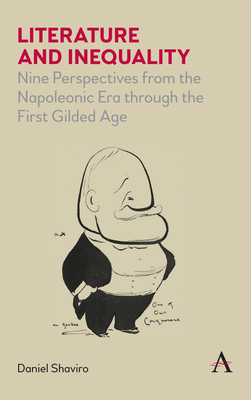 $43.99

NOT IN STOCK - Usually arrives in 7 - 14 business days
(Non-returnable)
Description
---
Today, high-end inequality in America and peer countries is at Gilded Age levels. These matters are too important and complicated to be left just to economists. A broader sociological and humanistic approach is necessary. Great works of literature, such as those by the likes of Jane Austen, Charles Dickens, Mark Twain, and Edith Wharton, are among the resources that can help us to better understand high-end inequality's broader, culturally contingent, ramifications - not just in the authors' own eras but today.
Daniel Shaviro's Literature and Inequality offers a unique and accessible interdisciplinary take on how a number of great and beloved works from the nineteenth- and early-twentieth centuries help shed light on modern high-end inequality. In particular, Shaviro helps us to understand the relevance both of cultural differences between America and peer countries such as England and France, and of cultural commonalities between America's First Gilded Age in the late-nineteenth century and its currently ongoing Second Gilded Age.
About the Author
---
Daniel Shaviro is the Wayne Perry Professor of Taxation at New York University Law School, where his research focuses on tax policy and distributive justice. He is also the author of the satirical novel Getting It.