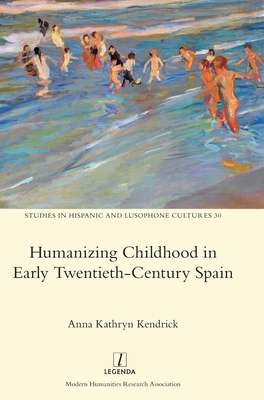 $110.00

NOT IN STOCK - Usually arrives in 7 - 14 business days
(Non-returnable)
Description
---
During the early twentieth century, a neo-humanist education reform burgeoned in Spain. Building upon the new science of child study, known as paidology, Spanish educators joined colleagues around the world in reading works by Mar a Montessori, douard Clapar de, Jean Piaget, John Dewey and other pioneers. Intellectuals such as Miguel de Unamuno, Jos Ortega y Gasset and contemporaries sought to contrast a degraded, positivist pedagogy with a humanistic, phenomenological understanding of the child. Education, they claimed, must adapt to the child's developing body and mind.
Bringing together readings of Spanish intellectuals and New Education theorists, Anna Kathryn Kendrick argues that Spanish pedagogues drew upon, and in part secularized, 'catholic' notions of wholeness and totality. Analysing contemporaneous essays, avant-garde art, teachers' manuals, intelligence tests, and children's creative production during the period 1918-1936, she contends that new scientific and philosophical theories had not only intellectual but also practical consequences which were to shape an entire generation in Spain before the Civil War.
Anna Kathryn Kendrick is Director of Global Awards and Visiting Assistant Professor of Literature at NYU Shanghai.