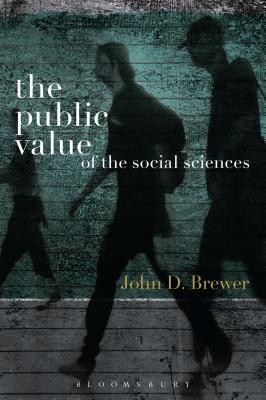 $182.25
Currently Out of Stock - No ETA
Description
---
What is the purpose of social science?
How can social science make itself relevant to the intractable problems facing humanity in the twenty-first century?
The social sciences are under threat from two main sources. One is external, reflected in a global university crisis that imposes the marketization of higher education on the ancient practice of scholarship. The other, internal threat is social science's withdrawal from publicly-engaged teaching and research into the protective bunker of disciplinarity. In articulating a vision for the public role of social science in the twenty-first century, John Brewer argues that these threats also constitute an opportunity for a new public social science to emerge, confident in its public value and fully engaged with the future of humanity in its teaching, research and civic responsibilities, while also remaining committed to science. The argument is presented in the form of an interpretive essay: thought-provoking, forward-looking, and challenging to intellectual orthodoxy. It should be read and debated by all researchers and teachers in the social science disciplines who are concerned by the future of higher education and the relevance of their subjects to the future of humankind.
About the Author
---
John D. Brewer is Professor of Post Conflict Studies in the Institute for the Study of Conflict Transformation and Social Justice at Queen's University, Belfast. He was previously Sixth-Century Professor of Sociology at Aberdeen University. He has held visiting appointments at Yale University, St John's College, Oxford, Corpus Christi College Cambridge and the Research School of Social Sciences at the Australian National University. He was, until 2012, President of the British Sociological Association and a member of the Governing Council of the Irish Research Council for Humanities and Social Science.