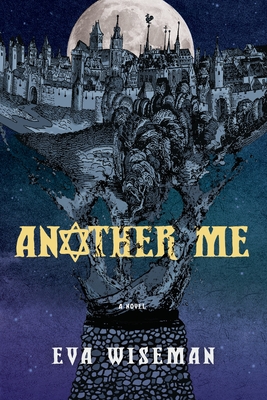 $18.69
Out of Stock Indefinitely
Description
---
Set against the backdrop of plague-ravaged Europe, this spellbinding new novel from one of Canada's foremost writers of historical fiction for young people will have readers racing to the electrifying climax.
     Seventeen-year-old Natan has a safe and happy life in fourteenth-century Strasbourg, France. He works with his father in his rag trade, helps his mother around the house, and studies the Torah at night with his young brother, Shmuli. He's even feeling the first stirrings of love with Elena, the daughter of the master draper who is his father's best customer.
     But something is rotten in the streets of Strasbourg. There is tension between the Jewish community and the rest of the citizens, and there is fear as the deadly plague sweeps through towns and cities nearby. When rumors begin to circulate that Jewish residents are contaminating the town's well water to try to hasten the plague's arrival in their city, Natan knows that there are dangerous days ahead. When he sees who really poisoned Strasbourg's water, he is determined to speak the truth and save his people from the false accusations being made against them. But a moment of violence threatens to derail his plans and change his life in ways he could never have imagined.
About the Author
---
EVA WISEMAN came to Canada from Hungary with her family when she was a girl. She began writing at a young age, and her first young adult novel, A Place Not Home, was a finalist for numerous awards across North America. Her subsequent novels--which include My Canary Yellow Star, Kanada, and The World Outside--have won the McNally Robinson Books for Young People Award, the Manitoba Young Readers' Choice Award, and the prestigious Geoffrey Bilson Award for Historical Fiction for Young People. Kanada was also shortlisted for the Governor General's Literary Award for Children's Text. Eva Wiseman lives in Winnipeg, Manitoba. The author lives in Winnipeg, MB.
Praise For…
---
PRAISE FOR Another Me:

"It is a heart-rending tale based on actual events .... Readers will need the Kleenex for this one." --Kirkus Review

"... this offering will engage reluctant readers—even those who are normally averse to historical fiction." --School Library Journal

"Set against the backdrop of plague-ravaged Europe, this spellbinding new novel from one of Canada's foremost writers of historical fiction for young people will have readers racing to the electrifying climax." --49th Shelf (blog)

"Wiseman, an award-winning Canadian author, has turned a little-known moment in history into a thoughtful, humane page-turner." --Historical Novel Society

"[A] sense of inescapable fate drives a doomed and sorrowful tale, reminding readers that sometimes in the face of inalterable situations all we have are our good intentions and actions." --National Reading Campaign