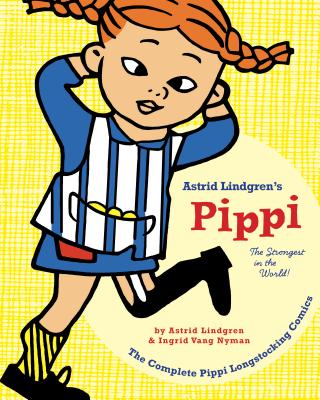 $21.95
Out of Stock Indefinitely
Description
---
Celebrate the seventieth anniversary of Pippi!
Who can rescue babies from a burning building, outwit burglars, overpower a circus strongman, and still get home in time for Christmas? Pippi Longstocking can! Pippi Longstocking: The Strongest in the World! collects more than one hundred pages of comics from Pippi's creator, Astrid Lindgren, and her collaborator, the illustrator Ingrid Vang Nyman.
Unearthed by D+Q and republished between 2011 and 2014, these mid-century comics had never before been seen by North American audiences. Pippi Longstocking: The Strongest in the World! is a fitting tribute to one of the world's most beloved fictional characters.
About the Author
---
Astrid Lindgren, born in 1907, has written some of the world's most enduring children's books. Her works have been translated into sixty languages, from Farsi (Persian) to Zulu.
Ingrid Nyman (1916--39) illustrated a number of Astrid Lindgren's books and was the first to illustrate Pippi.
Praise For…
---
"Relying on bold blocks of color and bright, simple designs, [Pippi Moves In is] mid-century art at its finest." —The Paris Review on the Pippi books
"Wonderfully offbeat Pippi Longstocking comics . . . Buy a copy for your kids, but secretly read it when they're asleep." —USA Today Pop Candy on the Pippi books