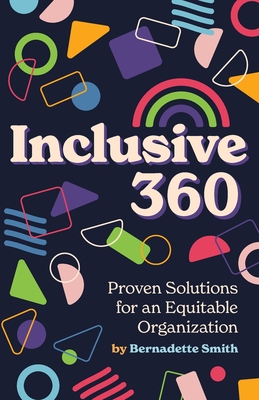 $20.64

NOT IN STOCK - Usually arrives in 7 - 14 business days
(Non-returnable)
Description
---
Millennials and Generation Z, the largest generations in the workforce, want to work for and do business with organizations that promote equity and inclusion. But how does any organization―or individual―move from good intentions to meaningful action?
In Inclusive 360: Proven Solutions for an Equitable Organization, Bernadette Smith delivers a systematic roadmap towards a more diverse, equitable, and inclusive organization. This progressive path is full of inspiring ideas from the world's most innovative companies―easily adapted for one's own organization.
Inclusive 360 is not simply about hiring and promotions, and it's not simply about product design, and it's not simply about inclusive marketing―though it addresses all of those things. The result is a comprehensive approach to DEI, relevant to virtually every department within an organization.
Everyone has a role to play in creating more equitable workplaces, and Inclusive 360 makes it simpler than ever.