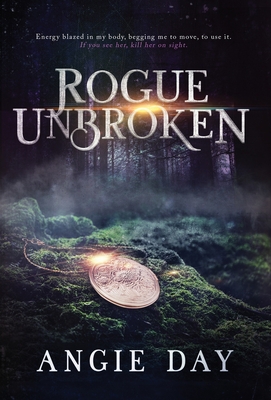 $29.69

NOT IN STOCK - Usually arrives in 7 - 14 business days
(Non-returnable)
Description
---
Energy blazed in my body, begging me to move, to use it. If you see her, kill her on sight.
Kate had survived. She had lived through pain and torment and now she was on the other side, where all the happiness was supposed to be. But with Alec's vengeful punishment for escaping him, she can't touch anyone without hurting them.
Alec still wants to create a Level Five and he's dangerously close. That power under his control would mean unraveling the world as it stands. The world Kate has not yet started to enjoy. She won't be able to rest until her body, her mind is fixed, and Alec won't get his beloved power without her help.
The two warring sides of Rogues and Shadows will have to meet. Kate will have to confront Alec and his cruel ambition once again. But every moment with the Shadows is detrimental to those she loves, especially Kylan. So she must find a way to outsmart the person who taught her everything she knows, the most feared Shadow in the world.
Kate is strong. She survived once. But even the strongest people can break with the right pressure, and Alec is ready to tear her life apart.
Open this breathtaking young adult, urban fantasy novel for enchanting romance, dazzling adventures, and risky thrills.
Praise for Rogue Unbroken:
"I love the characters Angie has created--their struggle, their growth, their strength. I'm ready for more "
"Rogue Unbroken did not disappoint. It's very unique, intriguing, and full of plot twists."
"This book had me on the edge of my seat from the first page. I can't wait to see how this ends."
The Legends and Shadows Saga:
Legend Undone
Shadow Unbound
Rogue Unbroken