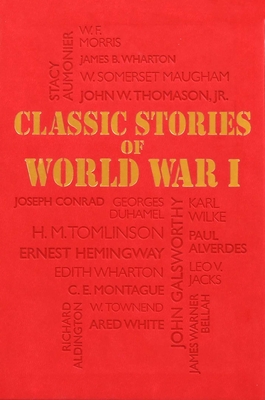 $15.99
Out of Stock Indefinitely
Description
---
A fascinating collection of the finest stories that emerged from World War I.

World War I, also known as "the Great War" and "the War to End All Wars," devastated much of Europe from 1914 to 1918. While the war dramatically changed the world's political landscape for generations to come, it also brought forth a wide range of powerful and memorable works of literature. This collection includes pieces such as Edith Wharton's "Coming Home," Ernest Hemingway's "In Another Country," and W. Somerset Maugham's "The Traitor." Fourteen classic stories from World War I will give readers a deeper understanding of the lives of the people involved in the conflict.
About the Author
---
Canterbury Classics is an imprint of Printers Row Publishing Group, a wholly owned subsidiary of Readerlink Distribution Services, LLC, the largest full-service book distributor to non-trade booksellers in North America. Canterbury Classics publishes classic works of literature in fresh, modern formats. From elegant leather-bound editions to whimsical pop-up books to the best-selling Word Cloud Classics series and more, our extensive collection is sure to captivate and inspire readers and brighten bookshelves.