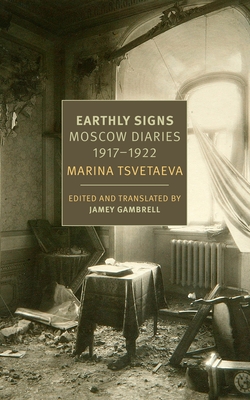 $19.75
Out of Stock Indefinitely
Description
---
A moving collection of autobiographical essays from a Russian poet and refugee of the Bolshevik Revolution.

Marina Tsvetaeva ranks with Anna Akhmatova, Osip Mandelstam, and Boris Pasternak as one of Russia's greatest twentieth-century poets. Her suicide at the age of forty-eight was the tragic culmination of a life buffeted by political upheaval. The essays collected in this volume are based on diaries she kept during the turbulent years of the Revolution and Civil War. In them she records conversations of women in the markets, soldiers and peasants on the train traveling from the Crimea to Moscow in October 1917, fighting in the streets of Moscow, a frantic scramble with co-workers to dig frozen potatoes out of a cellar, and poetry readings organized by a newly minted Soviet bohemia. Alone in Moscow with two small children, no income, and a missing husband, Tsvetaeva struggled to feed her daughters (one of whom died of malnutrition in an orphanage), find employment in the Soviet bureaucracy, and keep writing poetry. Her keen and ruthless eye observes with compassion and humor—bringing the social, economic, and cultural chaos of the period to life. These autobiographical writings not only give a vivid eyewitness account of Russian history but provide vital insights into the workings of Tsvetaeva's unique poetics.

Includes black and white photographs.
About the Author
---
Marina Tsvetaeva (1892–1941), whose father was a classicist and whose mother was a pianist, was born in Moscow and published her first book of poems at seventeen.Tsvetaeva left Russia in 1922 with her two children and her husband, Sergei Efron, who fought against the Red Army in the 1918–1921 Civil War but was later to become a Soviet spy. Often living from hand to mouth, the family remained abroad until 1939. Two years later, after the execution of her husband and the arrest of her daughter, Tsvetaeva committed suicide. Along with numerous lyrics, her works include several extraordinary long poems, among them The Poem of the End, The Poem of the Mountain, and The Ratcatcher.

Jamey Gambrell is a writer on Russian art and culture. Her translations include Vladimir Sorokin's Day of the Oprichnik, The Blizzard, and, for NYRB Classics, Ice Trilogy. She has also translated a volume of Aleksandr Rodchenko's writings, Experiments for the Future, and Tatyana Tolstaya's novel, The Slynx. In 2016, she was awarded the Thornton Wilder Prize for Translation from the American Academy of Arts and Letters.
Praise For…
---
"Is there prose more intimate, more piercing, more heroic, more astonishing than Tsvetaeva's? Was the truth of reckless feelings ever so naked? So accelerated? Voicing gut and brow, she is incomparable. Clad in the veil of translation, expert translation, her recklessness commands, her nakedness flames." —Susan Sontag
 
"When it comes to the Russian poetry of the last century, Osip Mandelstam, Anna Akhmatova, and Boris Pasternak are reasonably familiar names, but not Marina Tsvetaeva, who is their equal.... Is she as good as Eliot or Pound, one may ask for the sake of comparison. She is as good as they are, and may have more tricks up her sleeve as a poet.... A marvelous selection from her diaries and essays in an exceptionally fine translation by Jamey Gambrell. They give us a view of the times not very different from that found in Isaac Babel's stories. Tsvetaeva is an excellent reporter.... Tsvetaeva's autobiographical writings and her essays are filled with memorable descriptions and beautifully turned out phases.... Gambrell sums up well the difficulties of Tsvetaeva's work in her concise and extremely perceptive introduction." —Charles Simic, The New York Review of Books
 
"This style of bold, passionate and innovative thought is much in evidence in Earthly Signs, writings by the Russian Modernist poet Marina Tsvetaeva, in this extraordinary translation by Jamey Gambrell." —Carol Muske Dukes, Los Angeles Times Book Review
 
"Jamey Gambrell's excellently translated edition with its well-researched and informative introduction graciously fulfils Tsvetaeva's desire to see these pieces of diaristic prose bound in a single volume." —Rachel Polonsky, The Times Literary Supplement