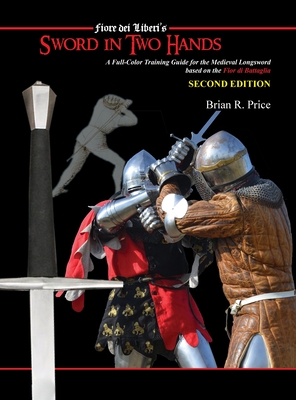 $86.33

NOT IN STOCK - Usually arrives in 7 - 14 business days
Description
---
Learn to Use the Medieval Longsword
The reconstruction of highly efficient and deadly medieval fighting systems has seen a popular resurgence as students recreate these arts through structured martial arts training and then test their skills in competitive tournaments.
Dr. Brian R. Price, co-founder of one of the largest martial arts / historical fencing schools and author of the immensely popular Techniques of Medieval Armour Reproduction, presents a new revision for the first English-language book focused solely on the astounding swordsmanship of the late fourteenth century swordmaster, Fiore dei Liberi.
In the Fior di Battaglia the old master recorded an integrated fighting system that includes grappling, work with and against a dagger, baton, the sword in one and two hands, spear, and poleaxe, in and out of armour, on foot and on horseback. This system, based on a set of simple principles, is as effective as any martial arts system since devised.
The second edition of Sword in Two Hands distills this system through the use of the hand-and-a-half sword using a proven approach developed with hundreds of students in the Schola Saint George. It approaches beginning training in a logical, sequential order through original translations of Fiore's text, taught with modern drills, and exercises. The text places Fiore's art in the context of medieval Europe, but presents his fighting system in a modern way. An indispensable reference and training guide for martial artists, historical fencers, SCA combatants, reenactors, and fight choreographers.