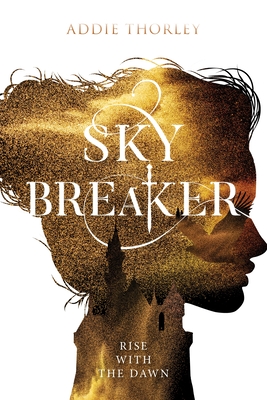 Other Books in Series
This is book number 2 in the Night Spinner Duology series.
Description
---
Wicked Saints meets the Grishaverse in this stunning and relentless conclusion to the Night Spinner duology

Enebish has been deceived by everyone she once considered a friend. On the run across the tundra, her only allies are her best friend Serik and a band of ill-tempered shepherds. Her only hope of bringing peace to Ashkar is to unite the people of the Protected Territories and make a stand against the tyrannical Sky King and the hostile nation of Zemya. But that's easier said than done. As supplies dwindle, the shepherds become far more desperate for food than freedom.

Meanwhile, Zemyan forces have stormed the Ashkarian capital. Imperial Army Commander Ghoa throws all of her power into a last-ditch effort to save her king, only to be abandoned by her fellow warriors. Held captive in a prison forged of magic and tortured by the zealous sorcerer Kartok, Ghoa learns his true ambitions lie far beyond the warring countries—he wants vengeance on the gods themselves.

The war between Ashkar and Zemya began centuries ago as a feud amongst the gods. Now it's up to the two most hated people on the continent—the monstrous outcast, Enebish, and the notorious war criminal, Ghoa—to heal that spiritual divide before Kartok brings the skies crashing down on all of them.
About the Author
---
Addie Thorley is the author of An Affair of Poisons. She spent her childhood playing soccer, riding horses, and scribbling stories. After graduating from the University of Utah with a degree in journalism, she decided "hard news" didn't contain enough magic and kissing, so she flung herself into the land of fiction and never looked back. When she's not writing, she can be found galloping around the barn where she works as a horse trainer and exercise rider. She currently lives in Princeton, New Jersey with her husband, daughter, and wolf dog. You can find her online at www.addiethorley.com or on Twitter @addiethorley.
Praise For…
---
"Leaves fans of fantasy, mystery, and thrillers clamoring for more." —Kirkus Reviews

"Fast-paced adventure, enticed by all of the narrative's twists and turns… A thrilling retelling." —School Library Journal