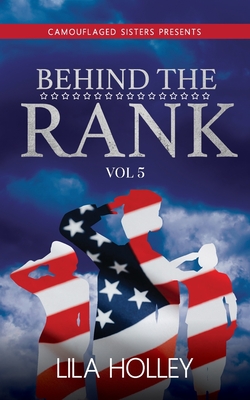 $21.60

NOT IN STOCK - Usually arrives in 7 - 14 business days
(Non-returnable)
Description
---
There are approximately 1.6 million female Veterans in the United States, and their stories are not often pretty.
In Behind the Rank, Volume 5, Lila Holley is back with fourteen coauthors. This array of women, some of them first-time Camouflaged Sisters coauthors, will give you a truly transparent depiction of military life and the types of women that serve. Through them you will hear deeply personal stories from women currently serving in the military, women Veterans who have transitioned from the military, a military spouse, a mother of two Veterans, and a family member serving as caregiver to her Veteran father.
The pages of this narrative hold vulnerable, transparent, and beautiful tales of reality from courageous women Veterans who love their military branch and the women they have become because of their service. After reading their accounts, you will know what it means to serve, survive, overcome, and thrive.