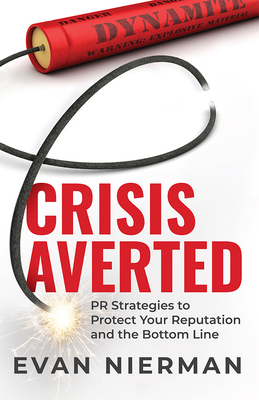 $29.99

NOT IN STOCK - Usually arrives in 7 - 14 business days
Description
---
When Facing a Crisis HOW SHOULD YOU RESPOND? If you want to protect the things that matter most in your life, then Crisis Averted was written for YOU. - Can you spot the inevitable threat that could bankrupt your business?
- Have you adopted the two core practices that will make your social media bulletproof?
- Are you willing to act today to guarantee success tomorrow? The answers to these key questions could mean the difference between surviving or thriving. Crisis Averted explores the unpredictable world of crisis management and the decisions that make or break a company's future. A no-nonsense playbook offering practical guidance, applying its principles and strategies will empower you to approach potential challenges with confidence and competence. The lessons are universal and cut across every industry, meaning all organizations can use Crisis Averted to safeguard their single most important asset: their reputation.