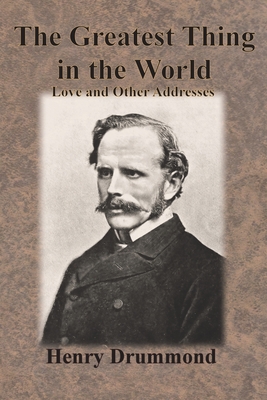 $7.79

NOT IN STOCK - Usually arrives in 7 - 14 business days
Description
---
Complete edition of The Greatest Thing in the World by Henry Drummond. This edition includes his address on 1 Corinthians 13 (on Love), and other sermons that his contemporaries like D. L. Moody enjoyed. These are as helpful today as when written.
"And now these three remain: faith, hope and love. But the greatest of these is love."
All students of thought should get this historic book. This 1891 edition is provided in a slim volume with full text at an affordable price.
TABLE OF CONTENTS
THE GREATEST THING IN THE WORLD
THE PROGRAMME OF CHRISTIANITY
THE CITY WITHOUT A CHURCH
THE CHANGED LIFE
PAX VOBISCUM (Peace Be With You)