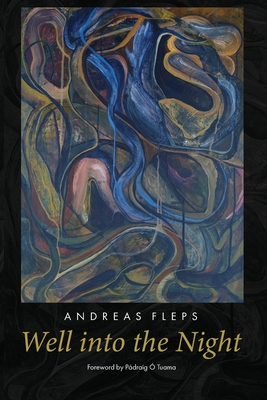 Description
---
How does one write advertising copy for an emotional and spiritual odyssey?
Some writing is called positive because it ignores reality. This collection is positive because it helps us dig deep into our souls to encounter what is and from there to imagine what may be.
Well into the Night is a collection of poetry that will call to you from your own depths, and invite you to imagine new things. There is no whitewash here, no charming couplets describing who you'd be if you lived in an Edenic garden, and had never encountered the conflict of good and evil, joy and sadness, success and frustration. It does not call to you with the siren song of one who knows where you ought to go, how you ought to feel, or who has all the answers.
Rather, it will call you into an exploration, one that calls on all you are, one that leads somewhere only you can imagine. Andreas Fleps will shine a light for you, but it will lead you where he imagines.
If you want to take that odyssey, taste that experience, this collection is for you.