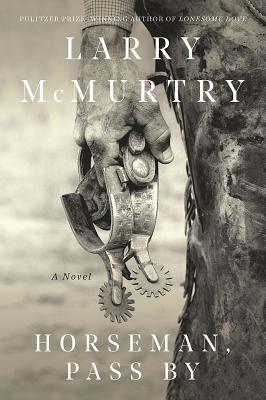 Description
---
"Every line is poetry down and dirty in the mud, right where it belongs." — Publishers Weekly
A stunning literary debut,
Horseman, Pass By
(1961) exhibits the "full-blooded Western genius" (
Publishers Weekly
) that would come to define McMurtry's incomparable sensibility. In the dusty north Texas town of Thalia, young Lonnie Bannon quietly endures the pangs of maturity as a persistent rivalry between his grandfather and step-uncle, Hud, festers, and a deadly disease spreads among their cattle like wildfire.
About the Author
---
Larry McMurtry is an award-winning novelist, essayist, and avid bookseller and collector, who won an Academy Award for the screenplay of Brokeback Mountain with cowriter Diana Ossana. Awarded in 2014 the National Humanities Medal for his body of work, his novels include Lonesome Dove and, most recently, The Last Kind Words Saloon. He lives in Archer City, Texas.