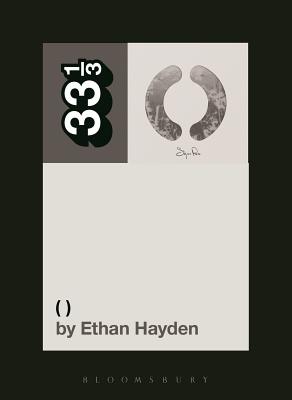 Description
---
Words like inspiring, expansive, and moving are regularly used to describe Sigur R s's ( ), and yet the only words heard on the record itself are a handful of meaningless nonsense syllables. The album has no title--or rather, its title is no title: just an empty pair of parentheses. The intention being that listeners will fill in the parentheses with their own title, their own interpretation of the sounds on the record. The CD sleeve consists of twelve pages that are essentially blank, lacking song titles, liner notes or production credits. Instead, it contains only semi-translucent frosted images of abstract natural scenes (tree branches, clouds, etc.), on which the listener is free to inscribe their own notes--or no notes at all. And then there are the lyrics, sung in a deliberately unintelligible tongue called Hopelandic which the band invites listeners to interpret freely.
Ethan Hayden's book doesn't try to fill in the gaps between the album's parentheses, but instead explores the ways in which listeners might attempt to do so. Examining the communicative powers of asemantic language, the book asks whether music can bring sense to nonsense. What happens to the voice when it stops singing conventional language: does it simply become another musical instrument, or is it somehow more human? What role does space play on
( )
? And how do we interpret music that we cannot possibly understand, but feel very deeply that we do?
About the Author
---
Ethan Hayden is a composer and performer, currently pursuing a Ph.D. in music at the University at Buffalo, US.