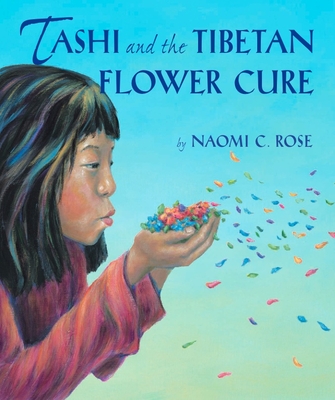 $13.15
Out of Stock Indefinitely
Description
---
A Tibetan American girl helps her grandfather recover from an illness through the use of a traditional cure that focuses on friendship and compassion as partners in physical recovery.
Tashi loves listening to Popola, her grandpa, sing Tibetan chants to the click, click of his prayer beads. She also loves hearing Popola's stories about the village in Tibet where he grew up. But recently Popola has been sick, and Tashi is worried.
One of the stories Tashi remembers told how people in Popola's village use flowers to help themselves recover from illnesses. Will this healing tradition work in the United States, so far from Popola's village? Determined to help Popola get better, Tashi recruits family, friends, and neighbors in a grand effort to find out.
Lyrically told and illustrated with impressionistic paintings, Tashi and the Tibetan Flower Cure shines a tender light on the universal bond between grandchild and grandparent. Readers of all ages are sure to be inspired by the gentle power of this story and its spirit of compassion and community.
About the Author
---
Naomi Rose is an award-winning author, illustrator, and storyteller. A student of Tibetan wisdom and culture, she has created two children's books--Tibetan Tales for Little Buddhas and Tibetan Tales from the Top of the World--that have been honored with the Nautilus Awards, which recognizes books that promote positive social change. Rose was inspired to write Tashi and the Tibetan Flower Cure by the true story of a Tibetan American refugee and the flower cure that was traditionally used in his village. Rose also gives school and library presentations about Tibet throughout the United States. She lives in Sedona, Arizona. You can find her online at naomicrose.com.