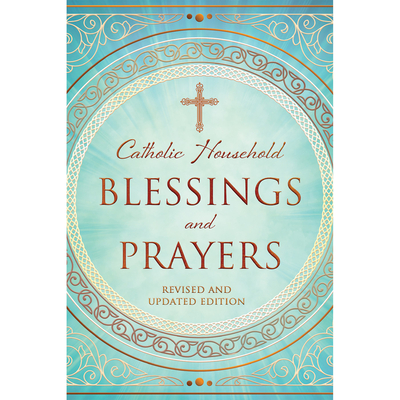 $37.14

NOT IN STOCK - Usually arrives in 7 - 14 business days
(Non-returnable)
Description
---
Explore the rich treasury of the Catholic tradition of prayer with your family by picking up Catholic Household Blessings and Prayers.
This refresh of our classic Catholic prayer book will delight those who receive it. With a mix of both traditional blessings and prayers and newer prayers adapted to daily Christian life in the twenty-first century, this prayer book will be useful in all seasons.
Use this book to pray with family members at different moments and milestones of life, and to intercede for the needs of the Church and the world.
Catholic Household Blessings and Prayers is the perfect gift for families with children, newly married couples, and first-time parents in baptismal preparation classes. This book also makes a wonderful gift for adults in faith formation preparing for initiation into the Catholic Church. Share this seasoned book of Catholic blessings and prayers with a friend, neighbor, or loved one today