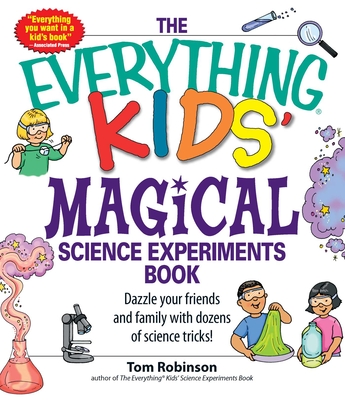 Description
---
Dazzle your friends and family with dozens of science tricks!
Kids may not clamor to study science and physics, but they sure enjoy anything that has to do with slime, invisible ink and obtaining the ability to make things disappear. With
The Everything Kids' Magical Science Experiments Book
, kids will be able to bend the rules of time, space and logic by performing over 50 "magical" science experiments. Parents will love the fact that their kids are learning while having fun, by performing feats such as:
Changing salt to sugar
Creating a real life genie in a bottle
Creating and writing with invisible ink
Making a person stay seated, just by using their pinky finger
Sealing a punctured balloon with a penny
Changing Mentos candy into soda
The Everything Kids' Magical Science Experiments Book
is packed with 30 "magical" science-related puzzles and over 50 experiments that are sure to get kids excited about chemistry, science and even physics!
About the Author
---
Tom Robinson is a National Board Certified teacher and author of the bestselling The Everything Kids' Science Experiments Book. He lives with his wife and two children in Chelan, WA.