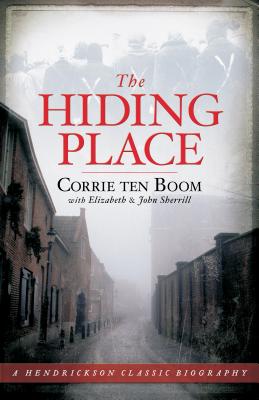 Description
---
Corrie ten Boom (1892 1983) was a Dutch woman admired the world over for her courage, her forgiveness, and her memorable faith. In World War II, she and her family risked their lives to help Jews escape the Nazis by hiding them in their home in Haarlem, and their reward was a trip to Hitler's concentration camps. Corrie's father, sister, brother, and nephew died as a result of their imprisonment. But she survived and was released as a result of a clerical error and now shares the story of how faith triumphs over evil.
For thirty-five years Corrie's dramatic life story, full of timeless virtues, has prepared readers to face their own futures with faith, relying on God's love to overcome, heal, and restore. "The Hiding Place" tells the riveting story of how a middle-aged Dutch watchmaker became a heroine of the Resistance, a survivor of Hitler's death camps, and one of the most remarkable evangelists of the twentieth century.
After the war, Corrie ten Boom returned to the Netherlands to set up rehabilitation centers. She returned to Germany in 1946, and many years of itinerant teaching in over sixty countries followed, during which time she wrote many books. In 1967, Corrie ten Boom was honored as one of the Righteous Among the Nations by the State of Israel. "The Hiding Place" (1971) was made into a film in 1975.