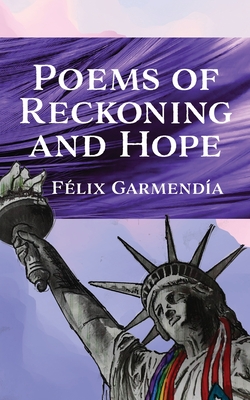 $22.88

NOT IN STOCK - Usually arrives in 7 - 14 business days
(Non-returnable)
Description
---
Into the Heart of the Storm
We meet F lix again after he has been settled in Washington Heights for years with his husband, Denis. He and the neighborhood and Fort Tryon Park are pleased with each other. With Denis, he and his wheelchair Purple Raven swing around the park, the streets, the building, and the apartment in all seasons.
However, events foment and dispel ease and hope, and F lix bears witness to some of the most frightening occurrences of the last fifty years: the disinformation, lies and bigotry of a feral, out-of-control administration, the explosion of racism of many kinds, the pandemic, and last but not least, the storming of the Capitol. Through the eyes of a master poet we watch exhausted healthcare workers exit hospitals, still wearing their equipment, to a universal round of applause, played out differently in every New York neighborhood. We see Black people murdered by triumphant, smirking police. We shiver with anger at the blend of authoritarianism and misinformed rage that almost guts the heart of our democracy.
And yet through it all, through F lix, we also somehow find the grace and courage to laugh and find our own oases of hope.
Because of his Inclusion Body Myositis, F lix has become adept at typing with one finger. He has also become incredibly, enchantingly adept at capturing the mood of a year, a day, a season, a place. As in his first poetry collection, Flying On Invisible Wings, Felix sculpts with words the very heart of his wishes, hopes, failings and cares. But here they are often the wishes, hopes, failings and cares of a nation, as well.
With F lix, we emerge from the deluge that the last few years have brought into our lives.
We find the calm place again.
We survive.