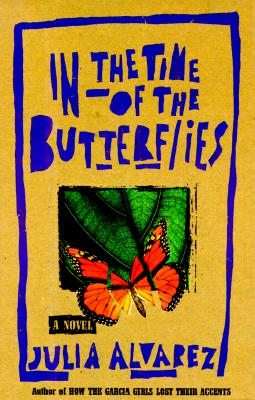 Description
---
It is November 25, 1960, and three beautiful sisters have been found near their wrecked Jeep at the bottom of a 150-foot cliff on the north coast of the Dominican Republic. The official state newspaper reports their deaths as accidental. It does not mention that a fourth sister lives. Nor does it explain that the sisters were among the leading opponents of Gen. Rafael Leonidas Trujillo's dictatorship. It doesn't have to. Everybody knows of Las Mariposas—"The Butterflies."

In this extraordinary novel, the voices of all four sisters—Minerva, Patria, María Teresa, and the survivor, Dedé—speak across the decades to tell their own stories, from hair ribbons and secret crushes to gunrunning and prison torture, and to describe the everyday horrors of life under Trujillo's rule. Through the art and magic of Julia Alvarez's imagination, the martyred Butterflies live again in this novel of courage and love, and the human cost of political oppression. 



About the Author
---
Julia Alvarez left the Dominican Republic for the United States in 1960 at the age of ten. She is the author of six novels, two books of nonfiction, three collections of poetry, and eight books for children and young adults. Her work has garnered wide recognition, including a Latina Leader Award in Literature in 2007 from the Congressional Hispanic Caucus Institute, the 2002 Hispanic Heritage Award in Literature, the
2000 Woman of the Year by Latina magazine, and inclusion in the New York Public Library's 1996 program "The Hand of the Poet: Original Manuscripts by 100 Masters, from John Donne to Julia Alvarez." A writer-in-residence at Middlebury College, Alvarez and her husband, Bill Eichner, established Alta Gracia, an organic coffee farm–literacy arts center, in her homeland, the Dominican Republic.

Praise For…
---
"A gorgeous and sensitive novel . . . A compelling story of courage, patriotism and familial devotion." —People

"A magnificent treasure for all cultures and all time." —St. Petersburg Times

"A fascinating and powerful picture of a family and a nation's history." —The Dallas Morning News

"Imagination and history in sublime combination . . . Read this book for the novel it is. Read this book for the place it takes you. Read this book and take courage." —The Denver Post