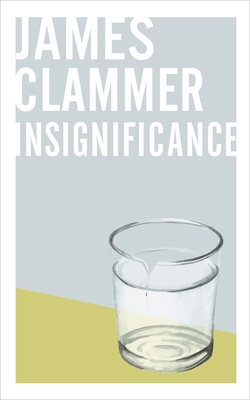 Staff Reviews
---
A short and powerful novel that places readers inside the mind of Joe Forbes, a delightfully perceptive, middle-aged plumber who is trying to recover from a mental breakdown precipitated by his son's criminal conviction. Joe is very much an "everyman," yet his way of looking at the world and his circumstances is far from ordinary. With writing full of wit and sensitivity, Clammer's blue-collar hero goes back to his plumbing job, longing to once again be healthy and confident in a society that stigmatizes weakness. One of the best books that I have read in a while.
— From
Lori's Book Recommendations
Description
---
For fans of Ducks, Newburyport and Rivka Galchen's Atmospheric Disturbances, a day-in-the-life of a plumber whose troubles are all coming to a head.
In an addictive, interior-monologue lyric novel, we meet Joseph. Back on the job after a long leave, he's not at all sure he'll make it through the day.
Bad thoughts keep creeping in. He believes that his son, suffering from a condition in which he believes someone close to him has been replaced by an imposter, has tried to kill his wife. And that he'll try again. And that his wife is planning to leave him.
Meanwhile, he's fixing a sink for his wife's friend.
Insignificance unfurls over the course of a single day. Placing the reader inside the head of the struggling Joseph, it works double time, as a portrait of the uncertainty and awkwardness of one vulnerable man and his relationship with the world, and also as a tense, emotional, and gripping drama.
In this deeply human and highly inventive story, we have a novel that portrays the thoughts of one working man on his own terms, without artifice or condescension. James Clammer pries open the head of a plumber to reveal the portrait of a fracturing mind taking us closer and closer to the edge.
Hands down the best novel about a plumber changing a water tank - and, incidentally, dealing with matters of grave and threatening existential weight - I have ever read. --Stephen Sparks, Point Reyes Books
In this short and powerful novel author James Clammer places readers inside the mind of Joe Forbes, a delightfully perceptive, middle-aged plumber who is trying to recover from a mental breakdown precipitated by his son's criminal conviction. Joe is very much an 'everyman, ' yet his way of looking at the world and his circumstances is far from ordinary. With writing full of wit and sensitivity, Clammer's blue-collar hero goes back to work, longing to once again be strong, healthy, and confident - fully engaged within a society that stigmatizes weakness and mental illness. Insignificance is an absolute marvel, and one of the best books that I've read in quite some time. --Lori Feathers, Interabang Books
"A brilliant look at family, mental health, and mid-life, Insignificance is a marvel. Tender, moving, and written with subtle humour, Clammer's novel takes the reader through a single day in the life of Joe Forbes, reluctant plumber and anguished father. A superb novel that hits all the right notes. I couldn't put it down." --Mark Haber, bookseller at Brazos Bookstore and author of Reinhardt's Garden