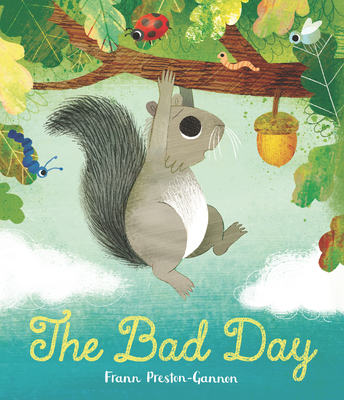 Description
---
A timely message about the value of collaboration and helping those in need

Squirrel is left hanging when a search for a tasty nut goes wrong. Meanwhile, Bird has his beak buried in a tree trunk, Snake is tied in a knot, Tortoise is upside-down, and Fox? Well, Fox has a suspicious stomachache. These animals are all having a VERY BAD DAY!
But soon it becomes clear that little Mouse is having the worst day of all, and his friends can only help him—and one another—if they work together.
About the Author
---
Frann Preston-Gannon is an illustrator, designer, and award-winning author-illustrator. She is the author-illustrator of By the Light of the Moon and Dave's Cave and the illustrator of Sing a Song of Seasons and Out of the Blue. She was the first UK recipient of a Sendak Fellowship and spent a month learning from renowned illustrator Maurice Sendak. Frann Preston-Gannon lives in London.
Praise For…
---
Written in rhyming verse, the book conveys an important message in an engaging way: If we all work together and help one another, we can accomplish things we could not do alone. The ink, pencil, and paint illustrations incorporate lots of textures, color variations, and small details (like insect friends on multiple pages) that will hold young readers' interest, inviting them to return to the story again and again. . . . An easily digestible lesson in teamwork with animal appeal.

—Kirkus Reviews