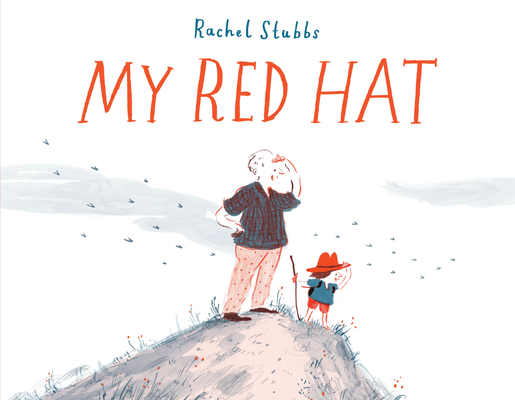 Description
---
In a touching reflection on love between generations, a grandfather passes down a hat that has seen a world of moments—and carries a big piece of his heart.

A hat can do many things. It can keep you warm and dry. It can help you stand out in a crowd, or it can help you blend in. It can hold your dreams or your secrets, and it can hide your fears. In a debut picture book, Rachel Stubbs pairs winsomely expressive artwork with a gentle meditation on family connection and memory, as a grandfather offers his grandchild the anticipation of a life lived with wonder and openness . . . and a very special hat.
About the Author
---
Rachel Stubbs received an MA in illustration from the UK's Cambridge School of Art in 2017 and, in that same year, was awarded the Sebastian Walker Award for Illustration. Rachel Stubbs makes her home in London.
Praise For…
---
Stubbs' sublime, exuberantly lined illustrations bounce from scenario to scenario with a consistent sense of magical optimism, carried in each red burst and pale swoop of gray-blue. At each picture's center sit the elder and the child, an intergenerational dialogue that asks for the warmth of ambitious imagination and its potential in life. Alone with the hat on their head, the child travels to places "way down deep" and "way up high" before returning home, reunited with the elder whose arms guarantee an embrace. "This hat is for you," concludes the elder's promise, a rousing appeal carried by the weight of dreams. Like a gentle prod to the heart.
—Kirkus Reviews (starred review)