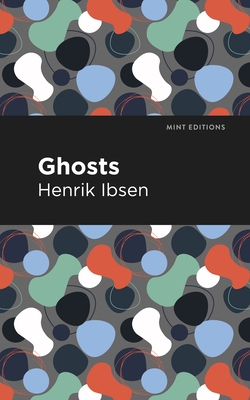 Description
---
Helen Alving is a widow who's committed to protecting her son from his father's unsavory past which was marked by a string of extramarital affairs. She doesn't want her son to be affected by his scandalous choices.
After her husband's death, Helen Alving decides to dedicate an orphanage in his memory. She uses the project to drain his estate, so their son Oswald won't retain any of his fortune. Instead, she plans to bequeath only her money, free from her husband's influence. Yet Oswald's health is failing, having inherited a disease from his father. As the pain progresses, Oswald decides to take matters into his own hands. He asks his mother to inject him with a fatal dose of medication to end his suffering once and for all.
In Ghosts, Ibsen covers multiple controversial topics. At the time of its production in 1882, it was immediately criticized for its subject matter. The play destroys the fa ade of the traditional family, speaking freely about infidelity, incest and venereal disease.
With an eye-catching new cover, and professionally typeset manuscript, this edition of Ghosts is both modern and readable.