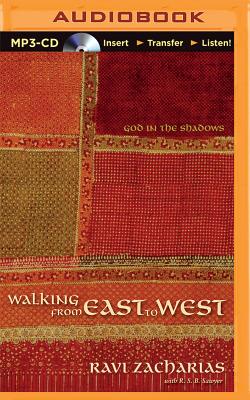 $16.49
Currently Out of Stock - No ETA
Description
---
Outside were stray animals and people, each about some pursuit. Sometimes it was a beggar at the door, sometimes a leprous hand reaching for a handout with a plea for compassion. Life with all its hurts and pains squinted at you, squatted before you, and stared you down daily. This was the street where I grew up.
Ravi Zacharias has lived an extraordinary life. He has walked with great leaders, slept in the villages and homes of the poor, and crossed continents to bring the good news of the gospel to the world. Already a man of two worlds by the time he was 20, Ravi never dreamed that God would lead him from his birth home in India to Canada and the United States, and eventually to a platform on the world stage.
For 33 years he has spoken all over the world. He has addressed writers of the peace accord in South Africa, the president's cabinet and parliament in Peru, and military officers at the Lenin Military Academy and the Center for Geopolitical Strategy in Moscow. He has given the keynote address at the National Day of Prayer in Washington, D.C., and has spoken twice at the Annual Prayer Breakfast at the United Nations in New York.
Walking from East to West is Ravi's life story, a deeply personal journey into his past. Dr. Zacharias invites you back to the southern India of his early childhood, and into his troubled youth in the sophisticated capital city of Delhi. He recalls the importance of a mother's love and his difficult relationship with his father. He tells about his long search for truth in wrestling with Eastern thought and the newer ideas of Christianity, the cry for help in a dark moment when he tried to take his own life--and the dramatic turning point that led to a life lived for Christ. Zacharias recalls his early days as a new convert, what it was like to find a new life in the Western world, and the eventual birth and growth of a worldwide ministry.