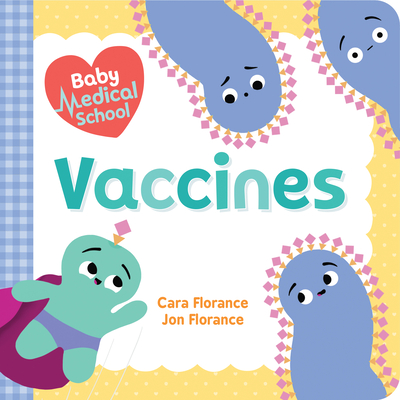 $9.99

NOT IN STOCK - Usually arrives in 7 - 14 business days
Description
---
Empower children with this educational vaccine book for kids so they can visit the doctor with courage and curiosity! The perfect tool to teach kids how vaccines work as people all over the world are getting their COVID vaccines to fight the Coronavirus pandemic! A great choice if you are looking for back to school books and gifts for kids!
Inside your body, you have a lot of little helpers that work together to keep you healthy. Vaccines are super helpers that make your immune system even stronger! But how? And with what? This baby biology book, written by experts Cara and Jon Florance, uses whimsical artwork and humorous text to create a love for science the next generation of geniuses will carry for a lifetime!
Baby Medical School: Vaccines is a wonderful doctor or nurse gift and makes a fantastic addition to other special gifts for your little one, such as science toys for toddlers, biology gifts, and doctor kits for toddlers. Gift the opportunity for your little one to learn with this doctor book for kids and help educate them about how vaccines work!
About the Author
---
Cara Florance is a biochemist specializing in catalytic RNA. She has a BS in chemistry from Iona College and PhD in biochemistry from University of Colorado, Boulder. She lives in Boston with her husband and two children. Her little girls inspired her to create Brave the Elements, an online resource for parents to bring science into the home.

Jon Florance served in the US Army Infantry and Special Forces before choosing to pursue his MD at Harvard Medical School. While also enjoying forestry and science fiction, his happiest moments are as a father of his beautiful young children.