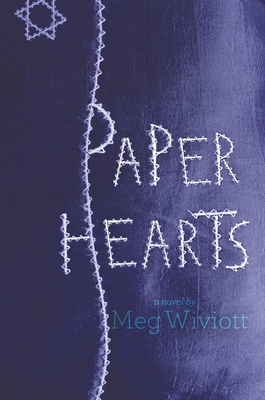 Description
---
A forbidden gift helps two teenage girls find hope, friendship, and the will to live in this "beautifully told true story about brave young women who refused to be victims and walked out of Auschwitz with their heads unbowed" (School Library Journal).

An act of defiance.
A statement of hope.
A crime punishable by death.

Making a birthday card in Auschwitz was all of those things. But that is what Zlatka did, in 1944, for her best friend, Fania. She stole and bartered for paper and scissors, secretly creating an origami heart. Then she passed it to every girl at the work tables to sign with their hopes and wishes for happiness, for love, and most of all—for freedom.

Fania knew what that heart meant, for herself and all the other girls. And she kept it hidden, through the bitter days in the camp and through the death marches. She kept it always.

This novel is based on the true story of Fania and Zlatka, the story of the bond that helped them both to hope for the best in the face of the worst. Their heart is one of the few objects created in Auschwitz, and can be seen today in the Montreal Holocaust Memorial Centre.
About the Author
---
Meg Wiviott is the author of Paper Hearts, which was a YALSA Best Book of the Year, a BFYA pick, and an Amelia Bloomer Pick. She is also the author of the award-winning picture book Benno and the Night of Broken Glass. She was a history major at the University of Wisconsin - Madison, earned a Master's in Education from Northwestern University, and graduated with an MFA in Writing for Children and Young Adults from The Vermont College of Fine Arts. She lives in New Jersey with her husband and a ridiculously friendly cat. They have two grown children. Visit her online at MegWiviott.com.
Praise For…
---
"A beautifully told true story about brave young womenwho refused to be victims and walked out of Auschwitz with their heads unbowed.A strong addition to all YA collections."
— School Library Journal

"An incredible story, told with respect and love, this deserves a wide readership. Just have the tissue box handy."
— Kirkus Reviews