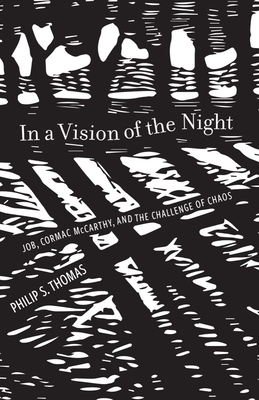 Description
---
How is life possible in a world of evil, suffering, and chaos? Christians have historically been inept at offering adequate answers as to why people's lives are derailed by sudden chaos and, even worse, at equipping people to live in the throes, or aftermath, of that same chaos. Underlying this confusion is an assumption that evil is a formidable chink in the armor of God's creation. The book of Job challenges such thinking, but its meaning often remains hidden because of a long-standing belief in Christian hermeneutics that the book is about why bad things happen to good people, or about why suffering happens. This is not the case.
With In a Vision of the Night Philip Thomas offers a fresh perspective into the book of Job by reading it alongside the fiction of Cormac McCarthy. While some critics have previously identified Joban overtones in McCarthy's work, Thomas argues for something far stronger: a recurrent Joban resonance throughout McCarthy's works. McCarthy's rejection of philosophical theodicy, his anti-anthropocentric vision of the world, his assumed presence of chaotic figures, and the quietly persistent note of hope that runs throughout his books reveal the Joban influence. Thomas contends that knowledge of the book of Job gives insight into McCarthy's literary output; conversely, reading Job through a McCarthyite lens enables proper apprehension of the scriptural text.
Through a thematically based theological reading of McCarthy and Job, In a Vision of the Night draws out often overlooked aspects of the book of Job. Further, it reveals that McCarthy, like the Joban author, constructs a theodicy that both rejects the easy stance of a detached and generalized answer to the question of why chaos comes and advances the more pressing question of how life continues in the face of chaos.