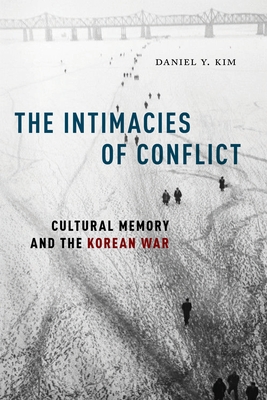 $39.15

NOT IN STOCK - Usually arrives in 7 - 14 business days
Description
---
Winner, 2020 Peter C Rollins Prize, given by the Northeast Popular & American Culture Association
Enables a reckoning with the legacy of the Forgotten War through literary and cinematic works of cultural memory
Though often considered "the forgotten war," lost between the end of World War II and the start of the Cold War, the Korean War was, as Daniel Y. Kim argues, a watershed event that fundamentally reshaped both domestic conceptions of race and the interracial dimensions of the global empire that the United States would go on to establish. He uncovers a trail of cultural artefacts that speaks to the trauma experienced by civilians during the conflict but also evokes an expansive web of complicity in the suffering that they endured. Taking up a range of American popular media from the 1950s, Kim offers a portrait of the Korean War as it looked to Americans while they were experiencing it in real time. Kim expands this archive to read a robust host of fiction from US writers like Susan Choi, Rolando Hinojosa, Toni Morrison, and Chang-rae Lee, and the Korean author Hwang Sok-yong. The multiple and ongoing historical trajectories presented in these works testify to the resurgent afterlife of this event in US cultural memory, and of its lasting impact on multiple racialized populations, both within the US and in Korea.
The Intimacies of Conflict
offers a robust, multifaceted, and multidisciplinary analysis of the pivotal--but often unacknowledged--consequences of the Korean War in both domestic and transnational histories of race.
About the Author
---
Daniel Y. Kim is Associate Professor of English at Brown University where he teaches classes in Asian American literature, American literature and Ethnic Studies. He has also taught as a Visiting Assistant Professor of American Studies at Yale University and as a Norman Freehling Visiting Professor at the University of Michigan's Institute for the Humanities. He is the author of Writing Manhood in Black and Yellow: Ralph Ellison, Frank Chin, and the Literary Politics of Identity (2006) and the co-editor (with Crystal Parikh) of The Cambridge Companion to Asian American Literature (2015). His essays have been published in a number of journals including American Literary History, Criticism, Cross-Currents, Journal of Asian American Studies, Novel and positions.