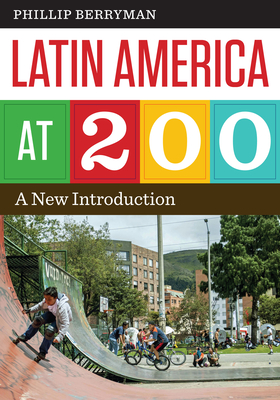 $53.93

NOT IN STOCK - Usually arrives in 7 - 14 business days
Description
---
Between 2010 and 2025, most of the countries of Latin America will commemorate two centuries of independence, and Latin Americans have much to celebrate at this milestone. Most countries have enjoyed periods of sustained growth, while inequality is showing modest declines and the middle class is expanding. Dictatorships have been left behind, and all major political actors seem to have accepted the democratic process and the rule of law. Latin Americans have entered the digital world, routinely using the Internet and social media.
These new realities in Latin America call for a new introduction to its history and culture, which Latin America at 200 amply provides. Taking a reader-friendly approach that focuses on the big picture and uses concrete examples, Phillip Berryman highlights what Latin Americans are doing to overcome extreme poverty and underdevelopment. He starts with issues facing cities, then considers agriculture and farming, business, the environment, inequality and class, race and ethnicity, gender, and religion. His survey of Latin American history leads into current issues in economics, politics and governance, and globalization. Berryman also acknowledges the ongoing challenges facing Latin Americans, especially crime and corruption, and the efforts being made to combat them. Based on decades of experience, research, and travel, as well as recent studies from the World Bank and other agencies, Latin America at 200 will be essential both as a classroom text and as an introduction for general readers.
About the Author
---
Phillip Berryman is a writer, translator, and teacher who worked in Panama and Central America for a dozen years in the 1960s and 1970s. His previous works include Liberation Theology, Stubborn Hope, and Religion in the Megacity.