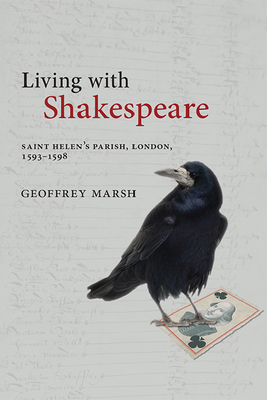 $45.83

NOT IN STOCK - Usually arrives in 7 - 14 business days
Description
---
In the 1590s, Shakespeare was working with and writing for the Lord Chamberlain's Men at The Theatre, Shoreditch while he was living in the parish of St. Helen's, Bishopsgate Street. Living with Shakespeare examines his parish, church, locale, neighbours and their potential influences on his writing--from the radical 'Paracelsian' doctors, musicians and public figures--to the international merchants who lived nearby. Packed with new discoveries from difficult-to-access manuscript records this book reveals the parish's complex social, religious, political and neighbourly intersections and influences.
Taking a section of Shakespeare's life, (c. 1593-1598), as he evolved from new 'arriviste' in London to established theatre professional, the book examines the 100 or so families who lived in his parish and demonstrates how their interests, work and connections formed part of the background environment that Shakespeare probably borrowed from as he reworked existing stories. These people form a fascinating story, which sheds new light on the influences that shaped a great writer as he finished Romeo & Juliet, A Midsummer Night's Dream and The Merchant of Venice and began to re-establish his family name, status and reputation.
Marsh's ability to weave primary research and discoveries together with historical narratives, transports readers into Shakespeare's world and allows them a real glimpse into his daily life.
About the Author
---
Geoffrey Marsh runs the Theatre and Performing Arts department of the Victoria and Albert Museum in London. He is the co-editor of David Bowie Is and You Say You Want a Revolution: Records and Rebels, 1966-70.