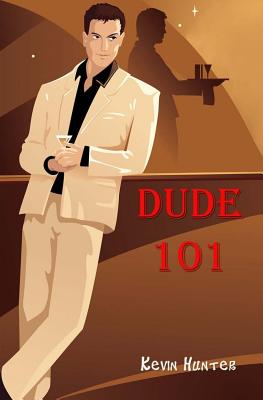 $8.04

NOT IN STOCK - Usually arrives in 7 - 14 business days
(Non-returnable)
Description
---
Dude 101 is a light, quick and easy read that features a dating columnist who takes young adults through a series of practical essays devoted to finding love in a universe that defies this notion.
Author, Kevin Hunter, takes a backseat allowing Jagger, one of his alter egos, to run the show. Jagger covers the similarities and differences between straight and gay men, to loyalty and adultery, while putting guys into the categories of Knights, Princes, and Kings.
Dude 101 demonstrates the rise and fall of love, what to stay away from, what to go after, the bad boy, Jagger's real love romance with Garth through mini-scene vignettes, and the dating rules that should be memorized as mantra.
Jagger is the main protagonist in the book, Jagger's Revolution, a tale that surfaces around a heated erotic crush between a sex relationship writer and an Australian lifeguard. Dude 101 is the supplemental B-side book that involves random musings on dating and relationships for gay and straight singles alike. Relationships are an equal opportunity killer in the end.
About the Author
---
Kevin Hunter is a love expert, channeler and the author of numerous books. His spiritual, empowerment, and inspirational books include, Warrior of Light: Messages from my Guides and Angels, Ignite Your Inner Life Force, Realm of the Wise One, Awaken Your Creative Spirit, Empowering Spirit Wisdom, Darkness of Ego and Reaching for the Warrior Within. His Dude Literature books include the erotic love story, Jagger's Revolution and the horror drama, Paint the Silence. He is also the author of the warrior of light pocket series of books, Spirit Guides and Angels, Soul Mates and Twin Flames, Divine Messages for Humanity, Raising Your Vibration and Connecting with the Archangels. He started out in the entertainment business working with A-list Talent, actors, producers and in Film Production for the Hollywood studios before becoming an author.