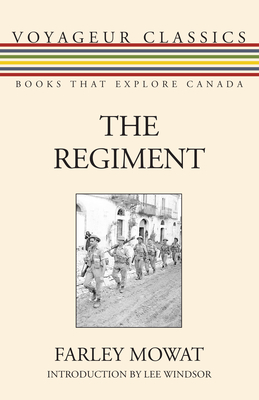 Description
---
The story of an astonishing band of Canadian soldiers and their part in the Allied victory in Italy.

The Hastings and Prince Edward Regiment (the Hasty Ps) was Canada's most decorated regiment in the Second World War, winning thirty-one battle honours. Famed for their role in the Allied invasion of Sicily and the conquest of Italy, for six years the members of the regiment suffered brutal conditions, fighting bravely in the face of fierce opposition from the enemy, and ultimately triumphing.

In The Regiment (originally published in 1955), Farley Mowat, famed Canadian fiction writer and regiment member, tells the story of the Hasty Ps, from their recruitment in September 1939 until the end of the war. Mowat was a second lieutenant and platoon leader with the regiment, and writes movingly of the great suffering his fellow soldiers endured, their bravery in battle, and the lasting friendships he forged as a member of the group.


About the Author
---
Farley Mowat (1921-2014), a famed Canadian writer, was the author of forty-five books, including fiction, history, and environmental works. Several of his books, including Never Cry Wolf, were made into films. Mowat was a winner of the Governor General's Award for Literature, a recipient of the Order of Canada, and an inductee of the Canadian Walk of Fame.