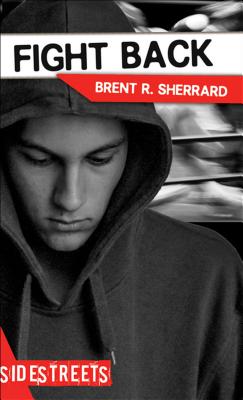 $8.99
Out of Stock Indefinitely
Description
---
Tyler Josten has never caught a break. Abandoned by his mother, physically and emotionally abused by his father, he grows up with a wild temper, fighting anyone he sees as a bully--including the police. When he gets into trouble with the law, his grandmother gives up on him, and he is placed in foster care to wait for his court date.

The Conways welcome Tyler into the kind of home he never imagined, one full of comfort and compassion. When Wayne Conway starts teaching him how to box, Tyler's uneasiness with people caring about him begins to disappear. With a controlled outlet for the violence instilled in him, Tyler starts taking responsibility for his life and his actions. But he still has to be able to trust other people--and himself.
About the Author
---
BRENT R. SHERRARD is the author of the Lorimer SideStreets novels Final Takedown and Wasted, both of which received commendations from the Canadian Children's Book Centre. He and his wife, Valerie, live in Miramachi, New Brunswick.