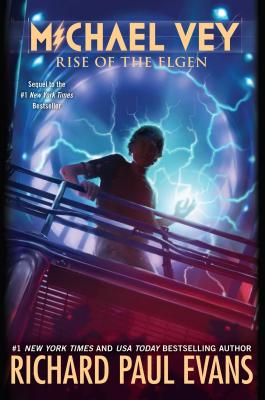 Other Books in Series
This is book number 2 in the Michael Vey series.
Description
---
Michael must save his mother—and protect his powers—in the electric sequel to the #1 New York Times bestselling Michael Vey, from Richard Paul Evans.

I rolled over to my back, struggling for breath. The pain continued to pulse through my body—a heavy throb followed by a sharp, crisp sting.
The man said, "Trust me, there are worse things in this world than Cell 25."

Michael, Taylor, Ostin, and the rest of the Electroclan have escaped from the Elgen Academy in Pasadena and are headed back to Idaho to plan their next move. But what's waiting for them there will change everything.

After using their wits and powers to narrowly escape an Elgen trap, a mysterious voice leads the Electroclan to the jungles of Peru in search of Michael's mother. Once there, they discover that Dr. Hatch and the Elgen are far more powerful than anyone realizes; entire countries have begun to fall under their control. Only the Electroclan and an anonymous voice now stand in the way of the Elgen's plan for global domination.

But is the voice that Michael is following really an ally, or is it just another Elgen trap?
About the Author
---
Richard Paul Evans is the #1 bestselling author of The Christmas Box. Each of his more than thirty-five novels has been a New York Times bestseller. There are more than thirty-five million copies of his books in print worldwide, translated into more than twenty-four languages. He is the recipient of numerous awards, including the Romantic Times Reviewers' Choice Award, five Religion Communicators Council Wilbur Awards, and the Volunteers of America National Empathy Award. He lives in Salt Lake City, Utah, with his wife, Keri, and their five children. You can learn more about Richard on Facebook at Facebook.com/RPEFans, or visit his website RichardPaulEvans.com.