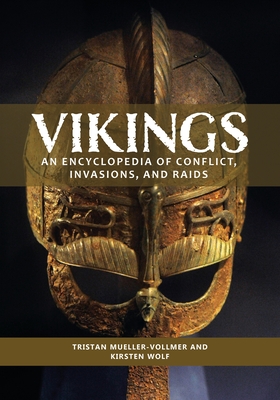 Description
---
How did the Vikings know when to strike? What were their military strengths? Who were their leaders? What was the impact of their raids? These and many more questions are answered in this volume, which will benefit students and general readers alike.
The only encyclopedia devoted specifically to the topic of conflict, invasions, and raids in the Viking Age, this book presents detailed coverage of the Vikings, who are infamous for their violent marauding across Europe during the early Middle Ages. Featuring extracts of poetry and prose from the Viking Age, the book provides cultural context in addition to an in-depth analysis of Viking military practices.
About the Author
---
Tristan Mueller-Vollmer, PhD, is a runic specialist and independent researcher in Scandinavian studies.Kirsten Wolf, PhD, is Birgit Baldwin Professor at the University of Wisconsin-Madison, where she teaches Old Norse and Scandinavian linguistics.