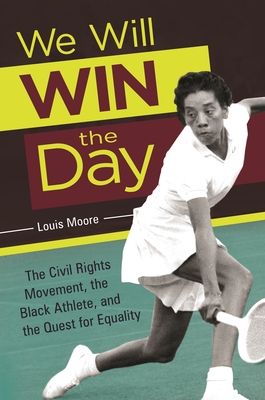 Description
---
Most books that focus on ties between sports, black athletes, and the Civil Rights Movement focus on specific issues or people. They discuss, for example, how baseball was integrated or tell the stories of individuals like Jackie Robinson or Muhammad Ali. This book approaches the topic differently. By examining the connection between sports, black athletes and the Civil Rights Movement overall, it puts the athletes and their stories into the proper context. Rather than romanticizing the stories and the men and women who lived them, it uses the roles these individuals played--or chose not to play--to illuminate the complexities and nuances in the relationship between black athletes and the fight for racial equality.
Arranged thematically, the book starts with Jackie Robinson's entry into baseball when he signed with the Dodgers in 1945 and ends with the revolt of black athletes in the late 1960s, symbolized by Tommie Smith and John Carlos famously raising their clenched fists during a medal ceremony at the 1968 Olympics. Accounts from the black press and the athletes themselves help illustrate the role black athletes played in the Civil Rights Movement. At the same time, the book also examines how the black public viewed sports and the contributions of black athletes during these tumultuous decades, showing how the black communities' belief in merit and democracy--combined with black athletic success--influenced the push for civil rights.
About the Author
---
Louis Moore is associate professor of history at Grand Valley State University, where he teaches African American history, civil rights, sports, and U.S. history.