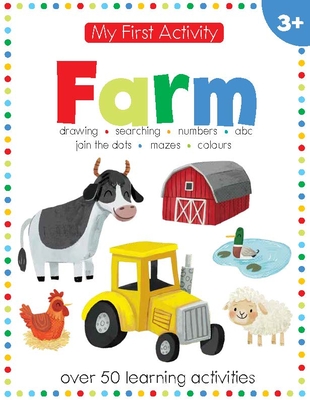 Description
---
Little learners will squeal over this big book of down on the farm fun—packed with a variety of 50 awesome learning activities to keep kids engaged and growing through play!
Encourage kids to problem-solve and work in quiet independence with hours of age-appropriate fun that will help them build self-confidence as they conquer each new challenge. The perfect pick for girls and boys who are farm equipment and John Deere super fans, or kids who love National Geographic and Highlights activity books!
Featuring hours of screen-free fun like:
Connect the dots
Mazes
Seek and find
Matching
Coloring
Spot the difference
Practice for numbers, colors, and ABCs
...and hours of screen-free fun!