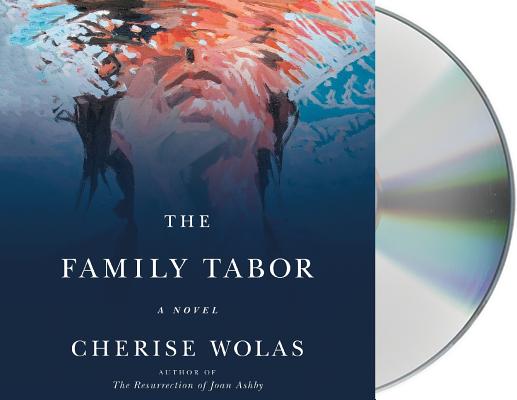 $58.29
Out of Stock Indefinitely
August 2018 Indie Next List
---
"When you have the most skillfully prepared, decadent dessert placed in front of you, do you plunge in and devour it? Or do you slowly savor it? This is the happy predicament I find myself in when approaching the work of Cherise Wolas. Harry Tabor, a 70-year-old Jewish man living in Palm Springs, is about to receive the 'Man of the Decade' award for a lifetime of service to refugees. His beautiful, interesting, and seemingly perfect family is congregating to celebrate. In the span of less than two days, the story of their lives unravels and revelations occur. This brilliantly executed novel is filled with secrets, repressed memories, and unforgettable characters under a blazing California sun."
— Damita Nocton, The Country Bookshop, Southern Pines, NC
Winter 2019 Reading Group Indie Next List
---
"Cherise Wolas is a true storyteller with an extraordinary talent for creating characters with a journey. As the Tabor family comes together to celebrate, each sibling arrives with secrets and personas to protect from the eyes of the others. As the drama unfolds into mystery, the characters rediscover lost relationships and embark on a journey of self-examination."
— Donna Ignatuk, The Bookstore Plus Music & Art, Lake Placid, NY
Description
---
"...the sense of loyalty to one's family history is so vivid in the novel that it is practically its own character." —New York Times Book Review
The Family Tabor is the next audiobook from Cherise Wolas, acclaimed author of The Resurrection of Joan Ashby

Harry Tabor is about to be named Man of the Decade, a distinction that feels like the culmination of a life well lived. Gathering together in Palm Springs for the celebration are his wife, Roma, a distinguished child psychologist, and their children: Phoebe, a high-powered attorney; Camille, a brilliant social anthropologist; and Simon, a big-firm lawyer, who brings his glamorous wife and two young daughters.
But immediately, cracks begin to appear in this smooth facade: Simon hasn't been sleeping through the night, Camille can't decide what to do with her life, and Phoebe is a little too cagey about her new boyfriend. Roma knows her children are hiding things. What she doesn't know, what none of them know, is that Harry is suddenly haunted by the long-buried secret that drove him, decades ago, to relocate his young family to the California desert. As the ceremony nears, the family members are forced to confront the falsehoods upon which their lives are built.
Set over the course of a single weekend, and deftly alternating between the five Tabors, this provocative, gorgeously rendered audiobook reckons with the nature of the stories we tell ourselves and our family and the price we pay for second chances.
More praise for The Family Tabor:
"An utterly hypnotic read...THE FAMILY TABOR is a supple and engrossing read — highly recommended for people who love an intricate family drama." — Chicago Review of Books

"Wolas...once again writes with gorgeous intensity about the strata of loving relationships that entwine families in all their messy contradictions that often stubbornly resist transparency, the truth, and resolution. Savor this." — Library Journal, starred review
About the Author
---
Cherise Wolas lives in New York City with her husband. She is the author of two novels, The Resurrection of Joan Ashby and The Family Tabor.

Jonathan Davis has narrated numerous audiobooks, receiving widespread critical acclaim for his performances in a variety of genres including an Audie Award nomination in the Thriller/Suspense category for his narration of Michael Gruber's Night of the Jaguar. His work includes The Stranger, The Brief and Wondrous Life of Oscar Wao, Battlestar Galactica, Halo: Ghosts of Onyx, and Atherton. His performance in Naked Statistics by Charles Wheelan won an Audie nomination in 2014. He has also narrated over thirty Star Wars titles, including Attack of the Clones, Revenge of the Sith and Dark Lord. Davis gave voice to Vladimir Lem, one of the central figures in the video game "Max Payne 2: The Fall of Max Payne", which won several Editors Choice Awards.
Praise For…
---
"Narrator Jonathan Davies delivers a crisp and unobtrusive narration that lays bare the story of a wealthy, successful family on the brink of implosion." -AudioFile