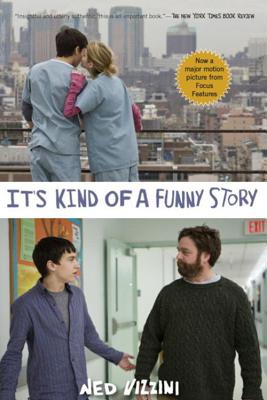 $9.99
Currently Out of Stock - No ETA
Description
---
Ambitious New York City teenager Craig Gilner is determined to succeed at life-which means getting into the right high school to get into the right college to get the right job. But once Craig aces his way into Manhattan's Executive Pre-Professional High School, the pressure becomes unbearable. He stops eating and sleeping until, one night, he nearly kills himself.

Craig's suicidal episode gets him checked into a mental hospital, where his new neighbors include a transsexual sex addict, a girl who has scarred her own face with scissors, and the self-elected President Armelio. There, Craig is finally able to confront the sources of his anxiety.

Ned Vizzini, who himself spent time in a psychiatric hospital, has created a remarkably moving tale about the sometimes unexpected road to happiness. Featuring a new cover with key art from the film starring Keir Gilchrist, Zach Galifianakis, Lauren Graham, and Emma Roberts, the movie tie-in edition is sure to attract new fans to this beloved novel.
About the Author
---
Ned Vizzini began writing for "The""New York Press" at the age of fifteen. At nineteen, he had his first book published, "Teen Angst? Naaah." Ned is also the author of "Be More Chill," the first young adult novel ever chosen as a Today Show Book Club pick, as well as one of "Entertainment Weekly's" Top Ten Books for 2004. Ned lives in Brooklyn, New York.