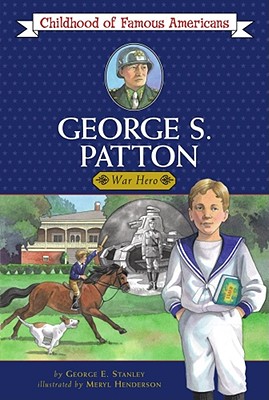 $7.69

NOT IN STOCK - Usually arrives in 7 - 14 business days
Description
---
In this addition to the Childhood of Famous Americans series, children learn of famous war general George S. Patton's youth.

Perfect for third and fourth grade readers, the Childhood of Famous Americans series chronicles the early years of famous American men and women with attention to the values and experiences that influenced their development.

In this edition, readers will learn about the childhood of American war hero George S. Patton who earned the nickname "Blood and Guts" during World War II. With full page illustrations and sixteen chapters outlining Patton's growth, this book shares a fascinating fictionalized biography of a hero while reaffirming the importance of American heritage.
About the Author
---
George Stanley was a Professor of African and Middle-Eastern Languages and Linguistics at Cameron University. In between prepping class lectures and grading papers, he found the time to write for children. He was also the author of Night Fires and the Third-Grade Detectives series.

Meryl Henderson is a graduate of Syracuse University. In 1974, she graduated summa cum laude with a bachelor of fine arts degree. For over forty years, she has been working as a freelance illustrator, specializing in artwork for children. She has illustrated more than a hundred books and has contributed illustrations to countless magazines and educational books. She currently lives in Catskill, New York.