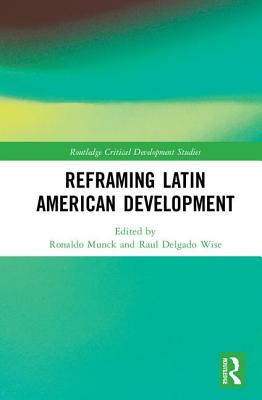 Description
---
Since the year 2000 Latin America has been at the forefront of a series of diverse experiments with alternative forms, pathways and models of economic development and at the cutting edge of the international theoretical and political debates that surround these experiments. Reframing Latin American Development brings together leading scholars from Latin America and elsewhere to debate and discuss the current practice and futures of the Latin American experience with alternative forms of development over the last period and particularly since the end of neoliberal dominance.
The models discussed range from the neo developmentalism approach of growth with equity, to the Buen Vivir (How to Live Well) philosophy advanced by the indigenous communities of the Andean highlands and implemented in the national development plans of the governments of Bolivia and Ecuador. Other models of alternative development include the so-called socialism of the twenty-first century and diverse proposals for constructing a social and solidarity economy and other models of local development based on the agency of community-based grassroots organizations and social movements.
Reframing Latin American Development will be of particular interest to researchers, teachers and students in the fields of international development, Latin American studies and the economics, politics and sociology of development.