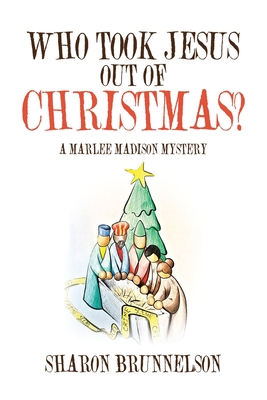 Description
---
Thirteen-year-old Marlee Madison is an accidental detective. She is about to become a teenager but doubts her ability to grow up. She is chosen to play Mary in her town's Christmas festival Nativity Night. This honor allows her to hold the town's three-hundred-year-old Baby Jesus figure and to become the next participant in the legend of the Christmas wish. While she searches for the perfect wish, she faces the financial difficulties of her friends as well as a tragedy of her own.
Marlee learns about a mystery of hidden gold that has baffled her town for 150 years. She vows to solve the mystery but must put aside her search when it appears that the town will have to cancel Nativity Night as well as her Christmas wish when the Baby Jesus figure goes missing.
Marlee's best friend, Jeremy, struggles with his own dilemma and must turn to the town's meanest old man, Mr. Trumbull, for help. Does Mr. Trumbull hold the clue to the missing gold? Jeremy faces an emergency that thwarts his plans and changes his life instead.
Through the trials that she and her friends face, a few misadventures, and advice from an older widowed woman who runs the local cafe, Marlee not only solves the mysteries but grows a little in her faith along the way and serves as an inspiration to everyone in her home town of Christmas.
follow the author on facebook @marleemadisonmystery
cover art by Ben Brunnelson