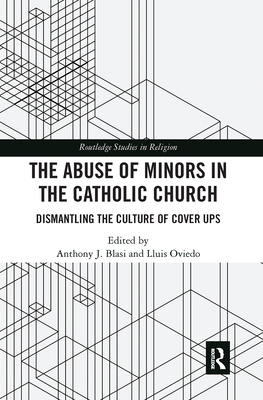 $48.95
Out of Stock Indefinitely
Description
---
This book offers an academically rigorous examination of the biological, psychological, social and ecclesiastical processes that allowed sexual abuse in the Catholic Church to happen and then be covered up. The collected essays provide a means to better assess systemic wrongdoing in religious institutions, so that they can be more effectively held to account.
An international team of contributors apply a necessarily multi-disciplinary approach to this difficult subject. Chapters look closely at the sexual abuse of minors by Roman Catholic clerics, explaining the complexity of this issue, which cannot be reduced to simple misconduct, sexual deviation, or a management failure alone. The book will help the reader to better understand the social, organizational, and cultural processes in the Church over recent decades, as well as the intricate world of beliefs, moral rules, and behaviours. It concludes with some strategies for change at the individual and corporate levels that will better ensure safeguarding within the Catholic Church and its affiliate institutions.
This multifaceted study gives a nuanced analysis of this huge organizational failure and offers recommendations for effective ways of preventing it in the future. As such, it will be of keen interest to scholars of Religious Studies, Sociology of Religion, Psychology, Psychiatry, Legal Studies, Ethics, Anthropology, Cultural Studies, History, and Theology.
About the Author
---
Anthony J. Blasi has retired from Tennessee State University, USA. He is the author and editor of many books in the sociology of religion, including Sociologies of Religion: National Traditions (2015) and Sociology of Religion in America. A History of a secular Fascination with Religion (2014).Lluis Oviedo is Full Professor for Theological Anthropology and Fundamental Theology at the Pontifical University Antonianum of Rome, Italy. He is also an invited Professor at the Instituto Teologico de Murcia, Spain, and the Co-Editor of the Encyclopedia of Sciences and Religions (2013).