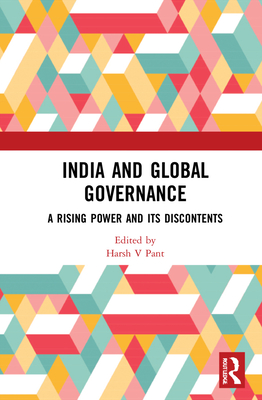 Description
---
This volume explores India's role in the global governance architecture post-Cold War. It shows how, with a rise in India's capabilities, there is an expectation from its external interlocutors that New Delhi ought to play a larger global role. As Indian policymakers redefine their engagements in the global policy matrix, the chapters in the volume analyse India's role as a challenger and a stakeholder in world politics; its uneasy relationship with Western liberal democracies; and its role in shaping new structures of global governance. The volume focuses on a host of critical issues, including nuclear policy, climate action politics, India's bid for a permanent seat at the UN Security Council, humanitarian interventions, trade governance, democracy promotion, India's engagement with other emerging powers in platforms such as the BRICS, the changing dynamics with its neighbours, and maritime governance.
A timely reimagining of global politics, this book will be of great interest to scholars and researchers of politics and international relations, climate change, military and strategic studies, economics, and South Asian studies.
About the Author
---
Harsh V Pant is Professor of International Relations at King's College London, UK. He is Director, Studies and Head of the Strategic Studies Programme at Observer Research Foundation, New Delhi, India. He is also Director (Honorary) of Delhi School of Transnational Affairs at Delhi University. His current research is focused on Asian security issues. His most recent books include Politics and Geopolitics: Decoding India's Neighbourhood Challenge (2021), America and the Indo-Pacific: Trump and Beyond (2021), New Directions in India's Foreign Policy: Theory and Praxis (2018), Indian Nuclear Policy (2018), Handbook of Indian Defence Policy (2015), and India's Afghan Muddle (2013).